Age Restrictions: All Ages
DESCRIPTION
A massive choral event with 200 singers from 8 diverse choirs, 4 soloists, and an Indigenous ensemble braiding their songs, styles, voices and cultures, set against Toronto's breathtaking waterfront.
Stand by the water and close your eyes; listen. Is there a drum-like pulse in the sound of the city? A single voice raising its melody to the stars? Or a noisy fury blaring out a cacophony of frustrations and dreams?
Maada'ookii Songlines features 200 voices from 8 diverse choirs, 4 soloists and a fusion Indigenous musical ensemble in a new massive choral experience composed by Luminato veteran, Juno Award-nominated cris derksen. As the sun descends and this free outdoor massive choral event begins, the city will be enveloped in sound coming from the land, water and from above. A soundtrack for the city, the performance comes with a powerful history and a promise: "as long as the sun shines; as long as the waters flow downhill; and as long as the grass is green."
Maada'ookii is an Ojibway word, with several slightly different meanings. It is a genderless word. He/she distributes something; he/she gifts something; he/she shares something with others. Songlines in cross-Indigenous tradition are songs that help to find the way.
Maada'ookii Songlines is a reminder that whatever our backgrounds may be, we all come from the stars.
---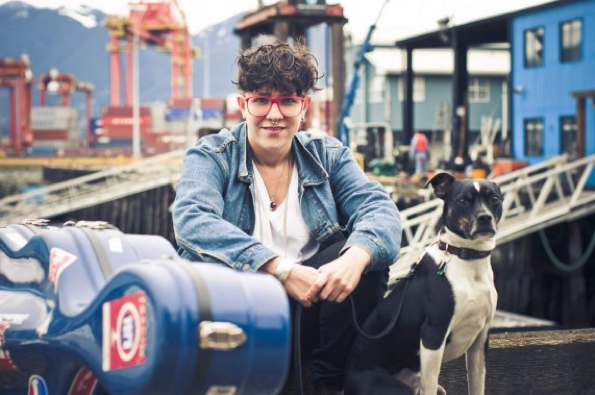 Cris Derkson
A rising star on the Canadian world / classical / folk / electronica scenes, award-winning Aboriginal cellist Cris Derksen is known for building layers of sound into captivating performances. Her music braids the traditional and contemporary in multiple dimensions, weaving her traditional classical training and her aboriginal ancestry with new school electronics, creating genre defying music.
---
Presented by TD Canada Trust.

Supported by the Government of Ontario and Canada Council for the Arts.

ARTIST
Sunday Jun 23, 2019
Luminato Festival: Maada'ookii Songlines
DATE AND TIME


Sun Jun 23, 2019 7:00pm - 11:00pm

This event has expired.
LOCATION
Harbourfront Centre
235 Queens Quay W
Toronto
ViewMap